Plantons pour l'avenir
The Seguin Group has placed sustainable development at the heart of its activities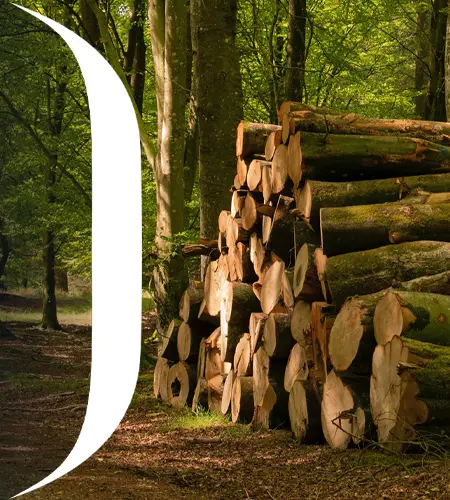 France has an exceptional forest heritage, but it is not sufficiently renewed. Our forests are ageing and are fragmented: many plots are not maintained due to a lack of resources.
As a benefactor partner of Planting for the Future, the Seguin Group has been supporting tree planting since 2016. This ambitious and innovative endowment fund, created to provide a concrete response to the current and future challenges of reforestation in France, contributes in particular to the achievement of 5 structural objectives:
Planting and replanting, by directly supporting reforestation operations, particularly on poorly-used plots.
Encourage sustainable forest management, by promoting dynamic forest management that maintains a balance between production, biodiversity and respect for users.
Support an economic and social sector by promoting dynamic forest management that maintains a balance between production, biodiversity and respect for users.
Mobilise public opinion, by working to raise awareness among all generations of the vital role of forests and the importance of conserving this exceptional heritage.
Encourage innovation, by supporting the development of innovative forest management techniques and practices, adapted to the environmental challenges of tomorrow. You too can participate in the reforestation of France: in order to renew our forests, make a donation to Plant for the Future
Sailing partnership
The Seguin Group supports the values of sailing
We have chosen to support the sports team of Damien Seguin, French skipper and double Paralympic champion, by becoming a member of the APICIL Group Sailing Team partners' club.
The Group is pleased to support an ambitious ocean sailing project and to embark on a new common goal, the Vendée Globe 2024.
By embarking on sponsorship for the first time, the Seguin Group is opting for a powerful, unifying and promising sport. This commitment seems obvious since the values of sailing are in line with our own and the image of our network: a human and engaging adventure.
"Our Group is proud to support Damien in his ambitious project of offshore sailing races over the next three years. The namesake of the talented skipper is a wink and the values of this sport embody the spirit of passion that drives our employees and our entire network of dealers and partners." Aymeric De Galembert, President of the Seguin Group.
About Damien Seguin
Damien Seguin is the only disabled skipper to have completed the Vendée Globe, finishing 7th in the 2020 edition. A multiple world champion and three-time Paralympic medallist, he strives to combine his sporting ambition with a message of inclusion.
For his second campaign, he is getting ready to take on the biggest challenge of his career by committing himself to a dense and ambitious three-year programme of mythical events:
The Route du Rhum 2022
The Transat Jacques Vabre 2023
The Vendée Globe 2024