THE REASON WHY CHOOSING SEGUIN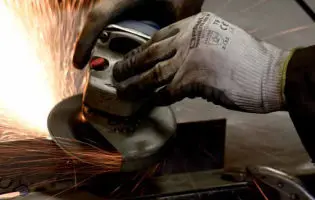 100% made in France
For years, we have developped strong relationships with local companies to make fireboxes 100% made in France. This proximity allows us to ensure an efficient Monitoring and to offer a guarantee of quality and traceability of our products. The final assembly process and the finishing operations, our core profession, are made in our factory.
Reliability
The doors' opening mechanism is assembled with saftey nuts, preventing the risks of locking or lossening. The lift doors are equipped with chains and lubricated gears, ensuring a perfect alignement and a quiet operation.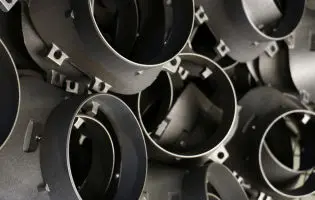 Comfort
Seguin fireboxes are equipped with an air wash system, reducing cleaning constraints.
Cast iron of quality
To reach the highest quality level, our foundries respect our own detailed specifications. All our fireboxes are manufactured using pure cast iron only.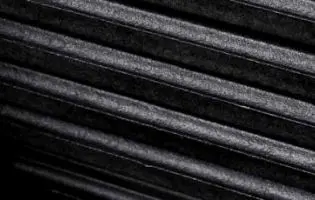 Technical assets
The damper mechanism in the smoke flue allows high efficiency levels up to 75%. The damper is adjustable in width to guarantee optimal operation of your firebox, and this whatever the type of smoke flues. The damper mechanism prevents the door from being opened while the damper is closed, so as to avoid smoke release into the room.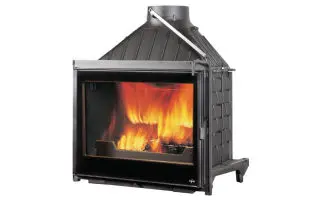 Double combustion and Air distribution system
More efficient, fuel (wood) savings , reduction of emissions for the great comfort of the users and for the respect of the environment.
Double air flow system – DAFS (exclusive patented system)
Advantages : Improved performance – Superior efficiency – Environmental friendliness – Cleaner glasses
Emissions < 35mg – Efficiency 75% à 77% – CO < 0.12% (depending on the model)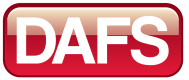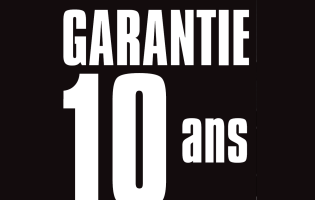 10 years guarantee
All our fireboxes are guaranteed for 10 years.
Connection to the outside air
In order to answer to new passive houses' requirements, most of our fireboxes are no more dependant on the combustion air originally taken inside your home. Now, the fireboxes directly collect fresh air from outside your home.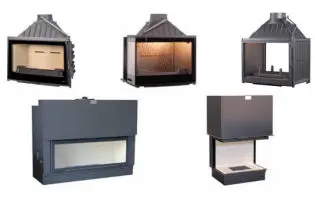 Fireboxes new generation
The wider range on the market