Explore our Frangos dealer located in Greece. With 50 years of experience, the Frangos company embarked on its journey in 1970 as a pioneer in the field of fireplaces. It has since become a trusted distributor over the years.
If you are interest in our products and you are located in greece, please be sure to contact our dealer Frangos.
Frangos in Greece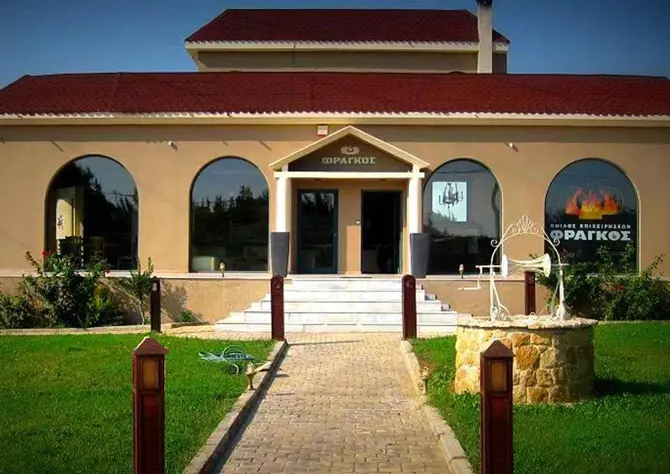 A headquartered in Athens
Address : 28km old national road ATHENS – LAMIA
22950 23922 – 22950 29111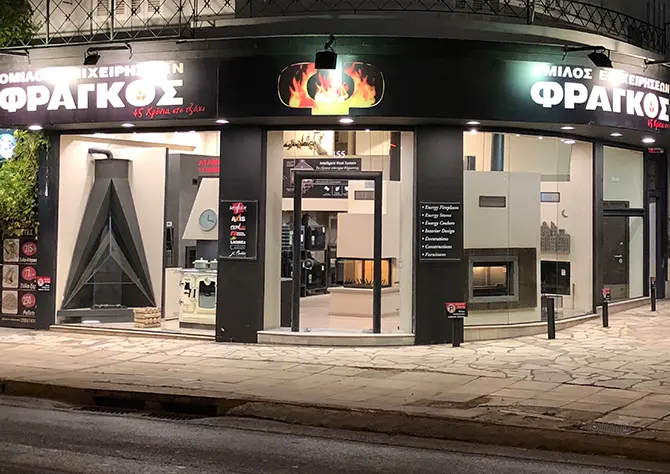 A shop in Marousi
Address: Kifisias Avenue 155, Marousi
210 61 47 000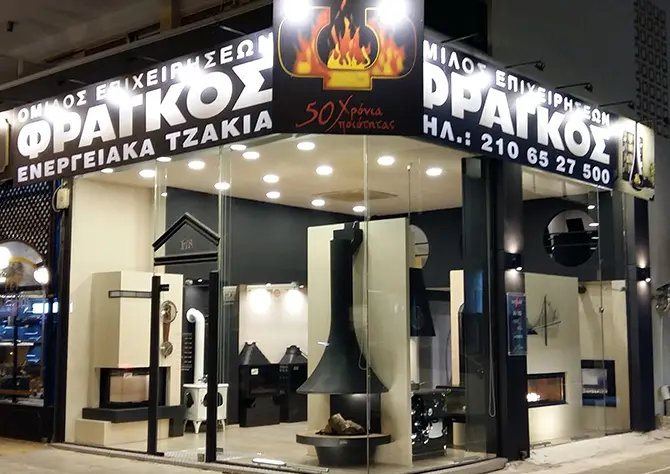 A shop in Holargos
Address : Mesogeion Avenue 176, Cholargos
210 65 27 500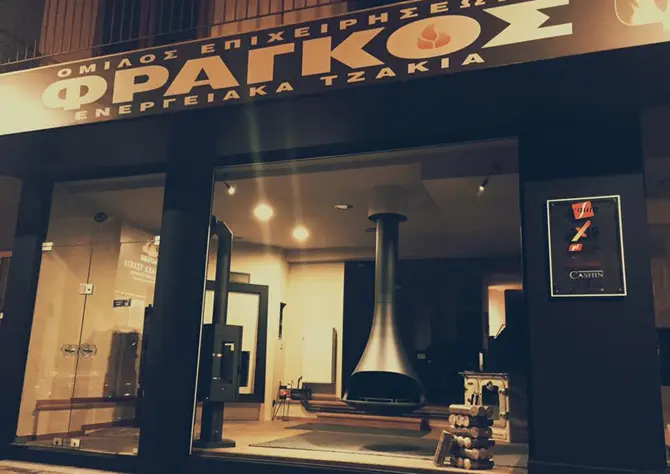 A shop in Ag. Dimitrios
Address Leof. Vouliagmenis 326 & Souliou 1, Ag.Dimitrios-Alimos
210 97 039 06
About them
The Frangos Group embarked on this adventure in 1970, establishing itself as a pioneer in the field of fireplaces. It became the first Greek company to manufacture cast-iron Turbo Fire energy fireplaces with European specifications and exceptional thermal efficiency, earning them a patent issued by the Greek government.
Frangos is committed to strengthening its workforce and expanding its field of activity. It has opened four new showrooms in Athens and fostered exclusive partnerships with local retailers, ensuring that the group's fireplaces are readily available throughout Greece. At the same time, the company has continued to expand into countries such as Cyprus, Bulgaria, Serbia, Montenegro, Skopje and Albania.
Today, the Frangos Group occupies a leading position in the Greek energy fireplace market, and is deeply grateful for the trust the Greek market has placed in it over the last 50 years. The group is determined to continue to earn this trust through unwavering commitment and passion, offering high quality and reliable choices for your living spaces.
How to contact them ?
If you're interested in a wood or pellet heating appliance such as a wood-burning stove, fireplace or insert, don't hesitate to contact them :
A selection of their installations