Groupe Seguin expands its outdoor range with the acquisition of Vulx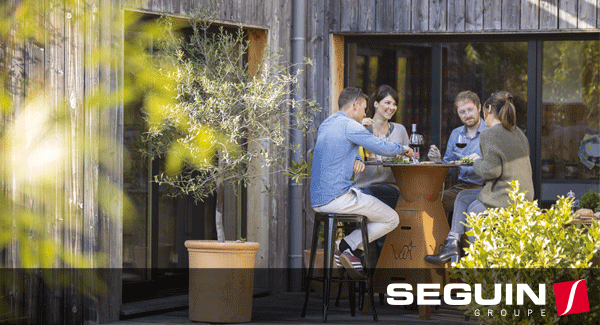 On January the 1st 2021, Groupe Seguin acquired 100% of the company Vulx capital, French manufacturer of brazier plancha tables. They are design and functional appliances allowing people to enjoy the exterior space all year round, in a friendly and festive atmosphere.
THE 3 IN 1 CONCEPT TO EASILY FIT INTO THE OUTDOOR SPACE
Vulx has developed a unique 3 in 1 concept: a table, a brazier, a plancha, functioning with wood, charcoal and gas, you can convert those 3 combustion modes (as an option) within 2 minutes.
With regards to design, the manufacturer is proposing two ranges to easily fit into different environment styles: MAGMA and FUSION. The furniture exists in three heights (40, 80 and 110 cm), with a choice of colors and finishings. Several options offer to everyone the possibility to create an original installation according to tastes and interests.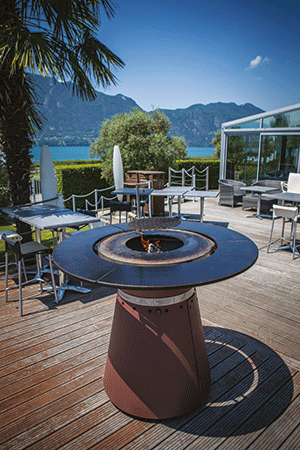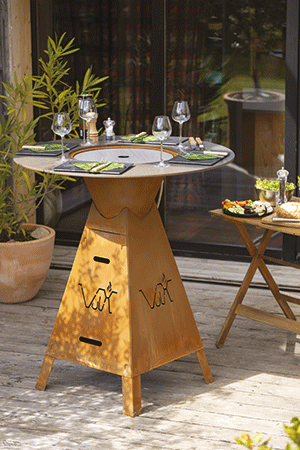 A COMPANY WITH A PHILOSOPHY ON ENVIRONMENTAL IMPACT
The Vulx offer is environment friendly: the product is 92% recyclable and derives at 87% from local suppliers. Made of high quality, the appliances comply with European CE standards and with foods standards for sustainable use.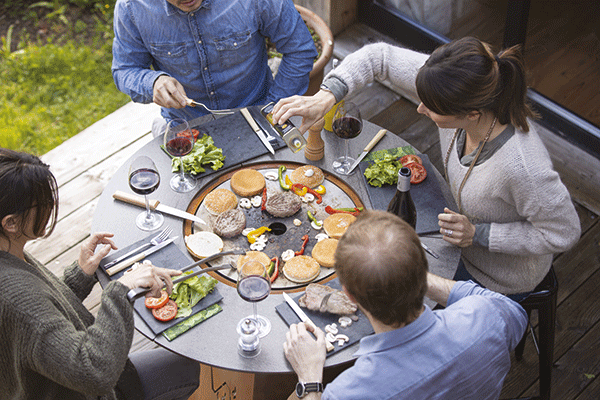 Aymeric de Galembert, President of Groupe Seguin, points out :
«The alliance with Vulx, which products are complementary with our offer, provides us a know-how and a positioning specific to the brand, and allows us to achieve our diversification strategy successfully initiated for several months. We are happy to count in our Group a person of quality like Laurent Martinez»
Laurent Martinez, the founder of Vulx says
« I am delighted to integrate this company for which I share the same value of quality, innovation and service. Vulx will grow up and perform whilst benefeting from the assets, the strengths and the skills of groupe Seguin».
Since 40 years, Groupe SEGUIN designs, manufactures and distributes heating appliances, for the comfort of everyone. With its successful european acquisitions, this family-owned company is now one the leaders in the wood heating sector in France and offers a wide range of design and performant appliances. The Group invests on innovation to make even more reliable appliances, more ergonomic, with better energetic and environemental performances for a competitive value for money ratio.